Simple Mount Small (3.5" x 7.0" x .25")
(SM-S-H-P8, SM-S-L-P8, SM-S-H-P12, SM-S-L-P12, SM-S-H-P18, SM-S-L-P18, SM-S-H-P24, SM-S-L-P24, SM-S-H-P36, SM-S-L-P36)
The Simple Mount Small offers a simple, stable, cost-effective and versatile mount for phones, switches and remotes.
The Simple Mount Small includes a post with a plate attached to a variable angle hinge, allowing positioning of devices at a range of angles (0-90 degrees) and rotation (360 degrees) for optimal viewing and access. It can flip down alongside the post for storage and transfers. There are no locks or mechanisms. It is simple, but very useful.
Attach things with velcro, double back tape or other methods. One Lip Support is included in the kit to provide an edge to keep things from falling off the polycarbonate plate. Additional Lip Supports sold separately.
Attaches to wheelchairs using Mount'n Mover Wheelchair Hardware: Solid Wheelchair Bracket and Adapter Plates, T-nuts, Round Clamps and L-Angle offsets (must be ordered separately)
May be used with a Dual or Single Arm Mount'n Mover to create a Double-Decker.
Plate: 3.5" x 7.0" x .25" thick polycarbonate
Lip Support: 1/2" tall x 2" long. Attach with double-backed adhesive (included)
Hinge: High or Low Resistance
Post: Choose from different lengths (8", 12", 18", 24") 36" post available at an additional cost
Attach to wheelchair using Wheelchair Hardware: Solid Wheelchair Bracket and Adapter Plates, T-nuts, Round Clamps and L-Angle offsets
Comes with 1 Lip Support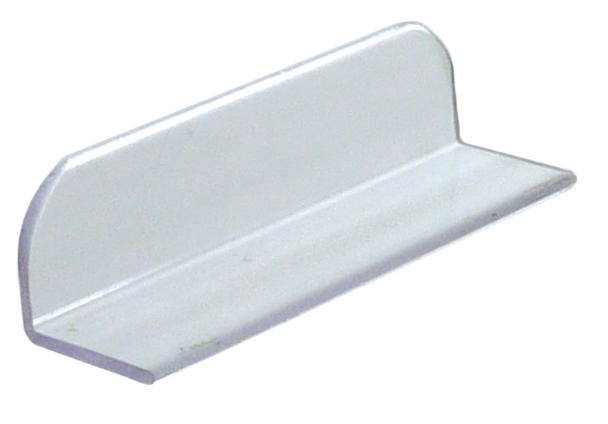 Additional Lip Supports Available: Package of 6 MSRP $35.00
Item #TRA-LS-1/2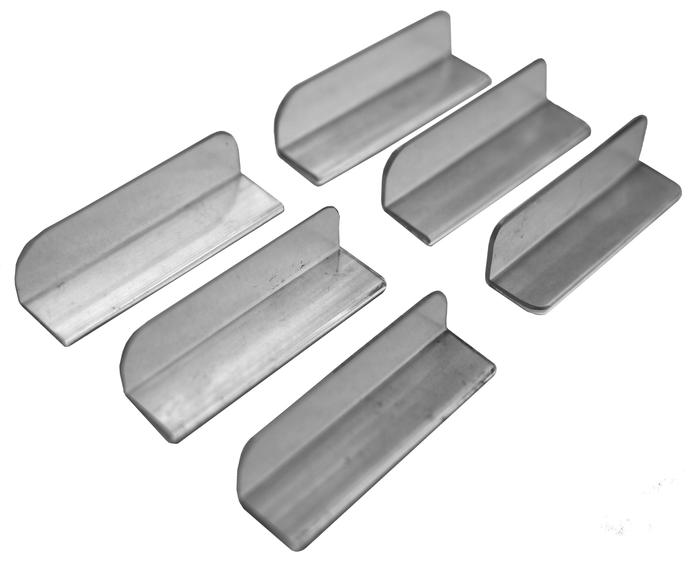 Compare to similar products: