Why every wheelchair
needs our movable mount
Typical wheelchair mounts don't move. You're trapped behind a static barrier until help arrives to remove it for you so you can do something else. Mount'n Mover sets you free to do more on your own. Move it aside easily to transfer, wash, eat, or socialize eye-to-eye. Position multiple devices yourself to talk, text, work or study. Our movable mount frees up family and caregivers, too.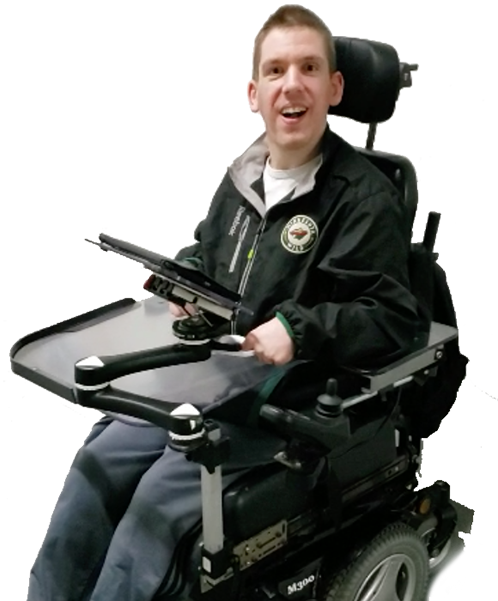 Watch Mount'n Mover open up new worlds
What would you like to do, right now? With Mount'n Mover, you can be spontaneous. Our movable wheelchair mounting system opens up a world of possibilities.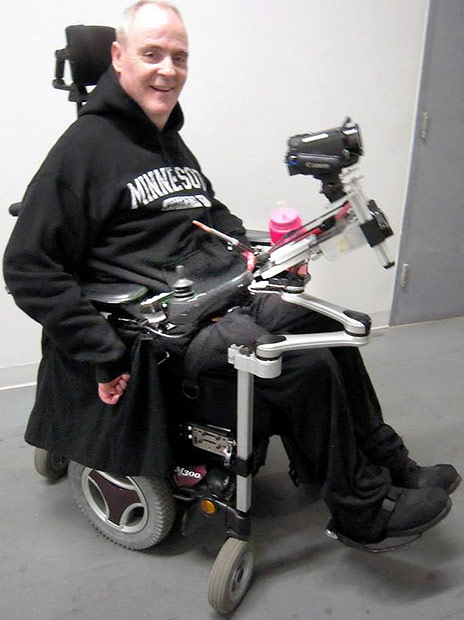 More ways to move mountains
To empower people to do more, we're holistic, with wheelchair mounts, trays and stands for every purpose you can imagine, including an iPad holder for wheelchairs. Accessorize to fit your life. Use multiple devices at the same time. Swap out attachments like our camera mount fast. One Mount'n Mover has many uses: swing it around to access devices from chair, bed, walker or stander. Text or call with our wheelchair cellphone mount. Stay connected, digitally or person-to-person.
How much power do you need?
Do you need a manual Mount'n Mover or one with Pow!r? Choose what best fits your needs and abilities. Manual models are easily operated one-handed with light pressure on a "hoop." The new motorized Pow!r models move at the touch of a switch. Both have adjustable lock and tilt positions.
The original Mount'n Mover
Our original movable mount comes in dual-arm, single-arm and simple models, offering a wide range of choices based on what you want to do. Operate them one-handed. Optimize angles and lock positions without tools.

Pow!r to the people
The Pow!r Mount is a motorized wheelchair mounting system that makes it possible for anyone to move their mount with the flick of a switch.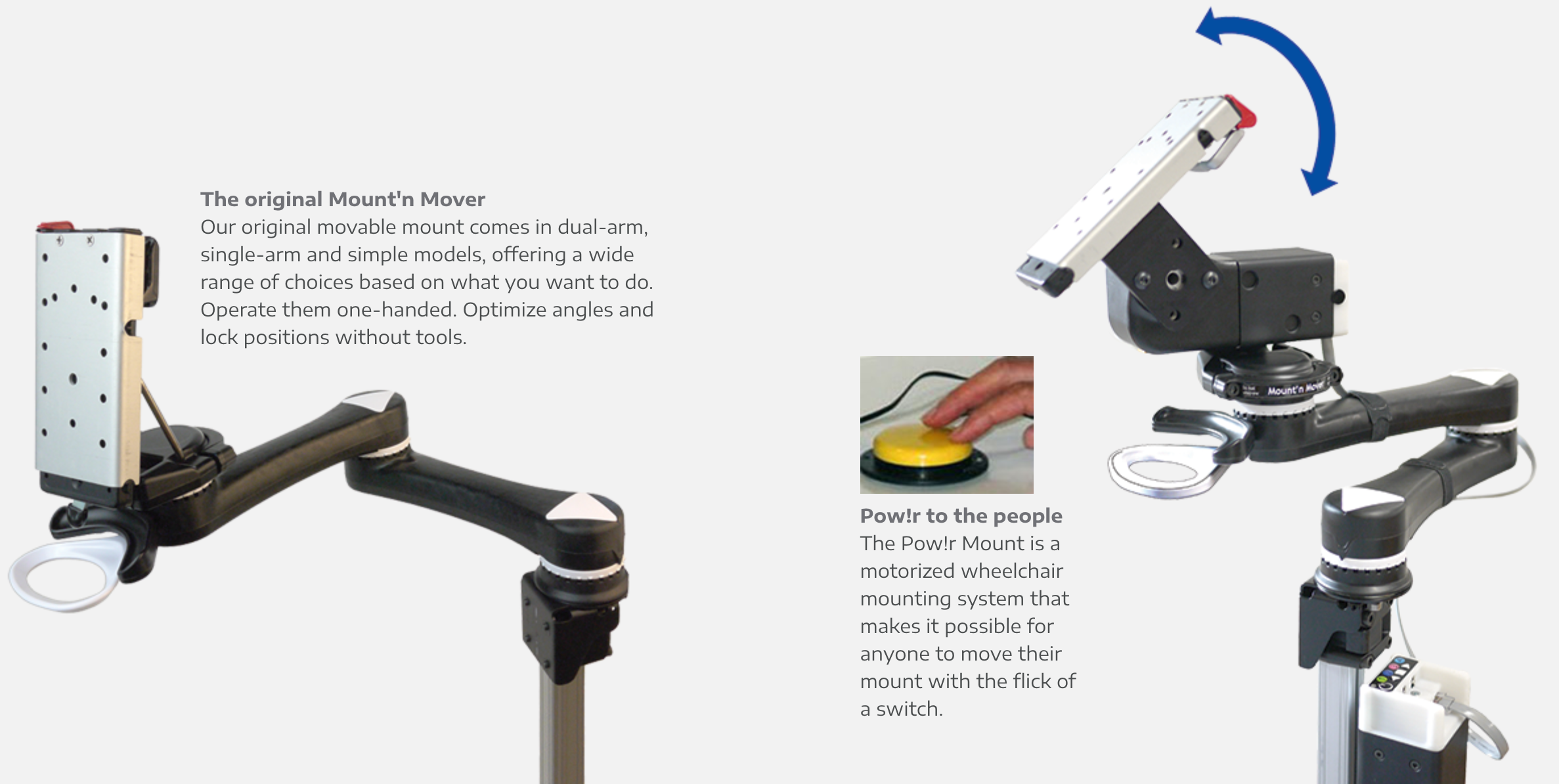 We bring new freedom to people who need speech devices
Many people who need speech devices put off getting them. Why? The restrictions caused by static mounts. You're less independent. Mount'n Mover eyegaze wheelchair mount removes the limitations. Easily tilt your device or move it aside to drive your chair, transfer, connect face-to-face, give a hug. You can even talk and eat at the same time! Live your life to the fullest. Watch video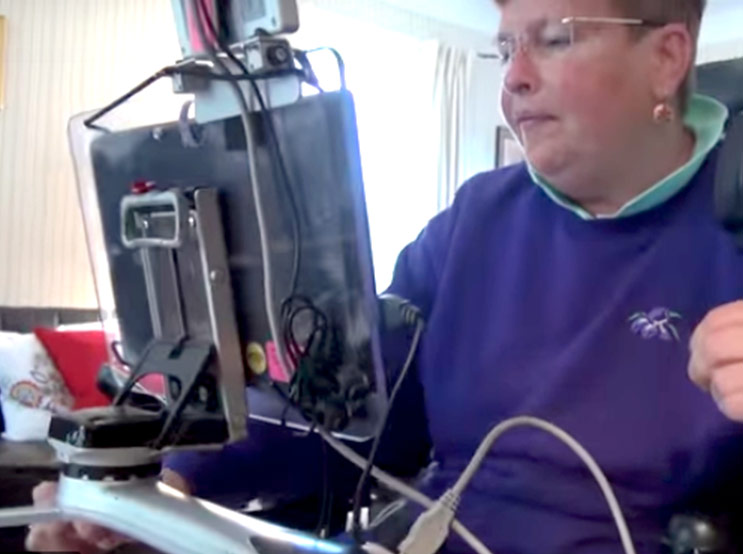 We empower our distribution partners to change people's lives
Mount'n Movers are transforming the lives of people who use every kind of wheelchair, both manual and powered, thanks to the efforts of our "champions" in the assistive technology space. From suppliers to therapists, we are a wish come true for professionals who have a passion for enabling people to do more.
Getting Mount'n Mover funded through insurance
Mount'n Mover can be covered under the "Wheelchair Accessory" reimbursement code. In most states "Speech Generating Device Mount" code is an option. Medical justifications include proven health benefits due to optimal access and more, as well as ability to move it for transfers and medical emergencies. For more information on submitting requests for funding, click here.