These instructions are for attaching the Quick Release Plate to trays with 4 threaded inserts
There are multiple positions to attach the tray relative to the quick release plate (QRP).
Tray position options allow the user to adjust the proximity for his/her tray.
Attach to the appropriate position using:
Four #8-32 x 1/4" long flat head phillips screws
(provided with the tray)
Please contact us if you have any questions or difficulty.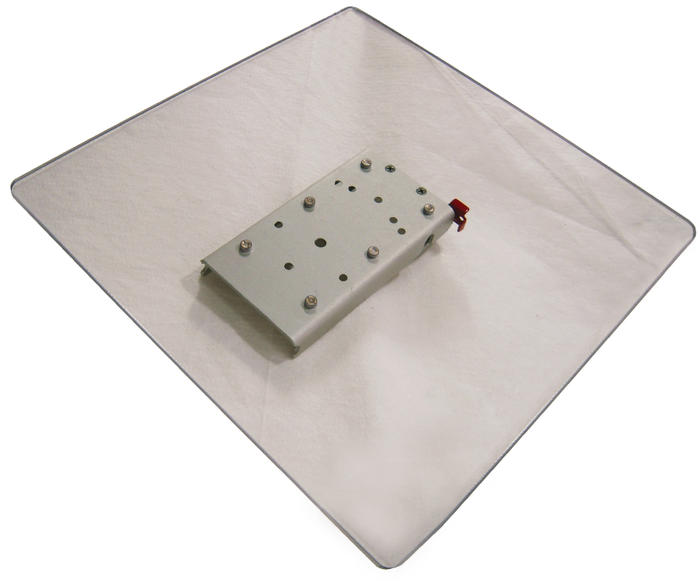 With the QRP attached lower on the tray, the Mount'n Mover controls are positioned closer to device access.