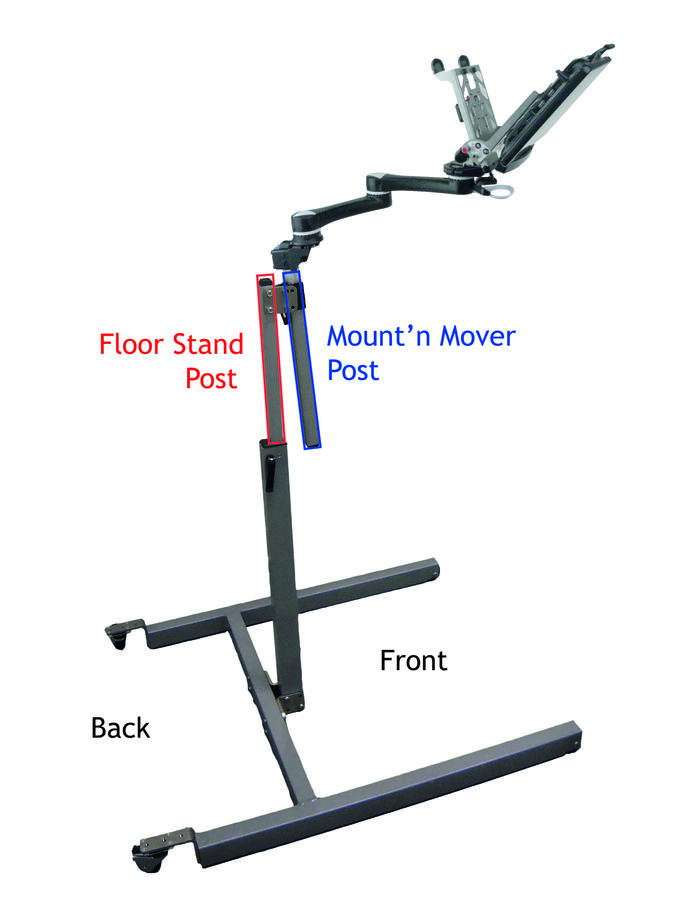 There are two telescoping post elements in the Floor Stand:
Floor Stand Post
(telescopes within the Upright Rail)
Mount'n Mover post
(telescopes from the Floor Stand Post)
The Floor Stand post clamp allows you to insert the post attached to your Mount' Mover (the same one used for a wheelchair mount).
This makes it easy to move your Mount'n Mover from the wheelchair or table clamp to the Floor Stand without any additional adjustments.
The additional height adjustment makes it easy to accommodate a variety of needs, from access in a bed, recliner, wheelchair, the floor, or a standing position.