Wheelchair Mounting Options
Your Mount'n Mover connects to your wheelchair, or some other item that acts as a base such as a table or floor stand.
To begin, select your wheelchair manufacturer and model to the right. This will provide the correct hardware combinations specific to your individual setup.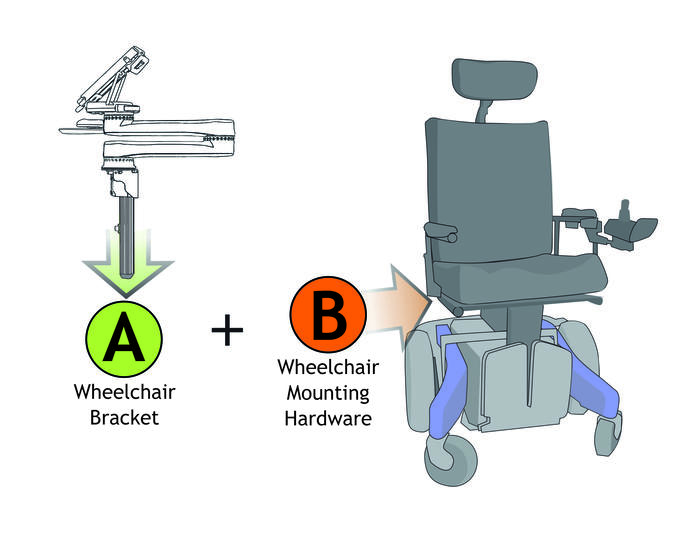 Or look below to learn more about the individual wheelchair brackets and other mounting hardware.
Don't see your wheelchair? The Mount'n mover can attach to any platform.
Contact us, or check out the Wheelchair Mounting Guides.
Check out the Wheelchair Mounting Overview for details on how the components come together.
Wheelchair Mounting Overview