Anthony Arnold, Prentke Romich Company Technical Support
"I remember being 13, when I first drafted my first letter to Barry Romich at the Prentke Romich Company (PRC) with various product suggestions and asking for a job. I think I had to send a couple more letters proving that I was serious."
"I especially like my ability of tilting and turning my communication device, making it more accessible at any given time."
Anthony Arnold has worked at PRC since 2000. He works as a troubleshooter and field tester of Alternative Augmentative Communication (AAC) devices for the same company that provided his first "voice" in the form of a Touch Talker in second grade.
"That was the happiest day of my childhood," Anthony said. As a person with Cerebral Palsy, Anthony understands the profound and essential role communication plays in establishing independence.
"After seeing how much independence my Touch Talker gave me for things like school, socializing, going shopping, ordering food at a restaurant and talking on the phone, I decided that there must be others like myself that might need this gift more than I do."
Anthony is a dedicated advocate for education, employment and independent living.
For fear of sacrificing independence, Anthony spent years without securing his speech device to a mount. Instead, Anthony secured his device by resting it on his lap and attaching it to a cord which attached to his wheelchair armrests.
"Let's face it, a good majority of AAC mounts out there are designed with the thought of the user having 24-hour care where they always have help available attaching, removing and doing various adjustments."
The price tag attached to the communication device finally convinced him to invest in more secure mounting. His first mount was a custom design through North Dakota Developmental Center. This served him well for years.
When the old mount wore out, Don Olson, the director of physical therapy and adaptive equipment services departments at the center, recommended the Mount'n Mover to Anthony. While the Mount'n Mover was in development, Dianne Goodwin, President of BlueSky Designs asked Anthony to try out a prototype and he provided insightful feedback on the design.
"I want to thank BlueSky Designs for not only being there but 100% listening to consumers instead of just other professionals in the field. We may not know anything as far as positioning and the actual engineering, but we log the most hours using the given product.
I especially like my ability of tilting and turning my communication device, making it more accessible at any given time. I have a couple of different locking positions to accommodate my various activities, which is something I couldn't have done with more traditional AAC mounts."
One such activity is body building.
To date, Anthony has lost 95 pounds and has not only reversed some of the tightness brought on by age but enhanced his physical capabilities as a whole. Anthony has stood up with assistance and enjoys logging the miles on his NuStep. Some days he gets in 3-4 miles on the recumbent cross trainer. The next challenge for Anthony is rope climbing.
"Before obtaining my Mount'n Mover, it was at times a challenge in knowing where to keep my communication device during my workout. Now with the Mount'n Mover, I can swing it to the side where I know it's safe while still maintaining full access to weight equipment." Anthony takes full advantage of the mount's flexibility and accessibility, using it for 3 AAC devices and his iPad. It definitely fits in with his independent nature. He changes devices and put the mount on and off his wheelchair himself.
A significant inspiration for Anthony's weight loss came when he learned he was going to be an uncle, "at that time I was weighing close to 280 pounds, and I remember thinking I want to live to see this nephew/niece grow old and possibly have a family."
Pictures of Chay giggling with Uncle Anthony while they play with Anthony's communication device or Chay checking over Anthony's ride now fill Facebook.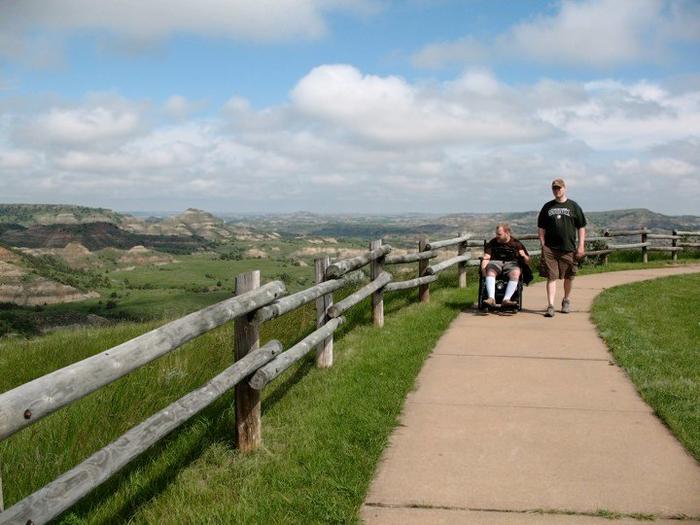 Anthony had BlueSky Designs add a camera mount to the other side of his chair so he could have access to both his camera and speech device simultaneously. "This is something I'm truly amazed with being I have always wanted a camera accessible to me." Now Anthony can capture family moments as he enjoys them.
At work and in life, Anthony really enjoys working with parents of young children who are just beginning to use a communication device and other assistive technology, "I feel and know that when they hang up after being helped that they have a better outlook on their child's future."
As a representative of PRC at "Closing the Gap" Anthony recalls befriending a family from New Jersey and helping their daughter who was struggling to use her Liberator communication device. Anthony hit it off with her family and they all went to dinner where they talked for hours. "I have heard from them a couple of times, and I'm happy to say Tess is now a good communicator," Anthony said.
As the very first communication device user in North Dakota, Anthony felt privileged to be able to learn his device right along with his speech language pathologists, teachers, and parents when everyone was at the same level. Today he's excited to still be on top of the next wave of communication and accessibility as a member of the North Dakota Individuals with Disabilities Education Act (IDEA) Advisory Committee.
"I like to believe we're at the edge of something great, we have more and more people on board each day it seems like. Being 35, I feel I have grown up right along beside some of these concepts we are working on, as far as education, employment and independent living."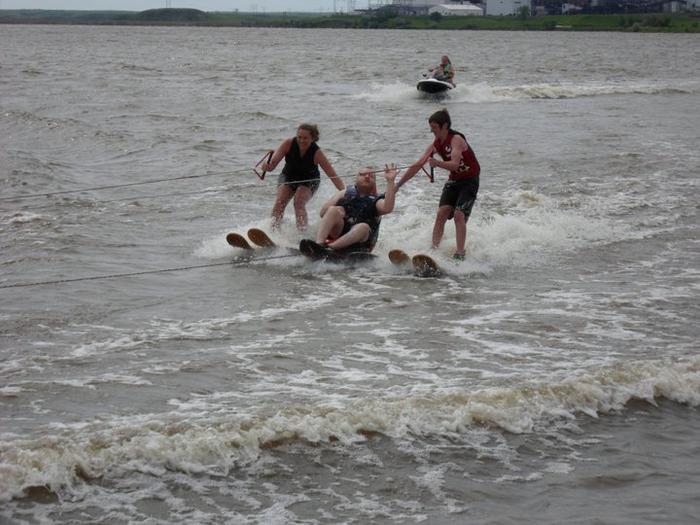 Anthony is fearless when it comes to trying new things such as waterskiing. He enjoyed zip line while serving as a mentor for campers and staff at "Talking with Technology" in Empire Colorado.
A vested interest in world affairs allowed Anthony to shake former president Bill Clinton's hand as well as meet Secretary of State Hillary Clinton and President Barack Obama.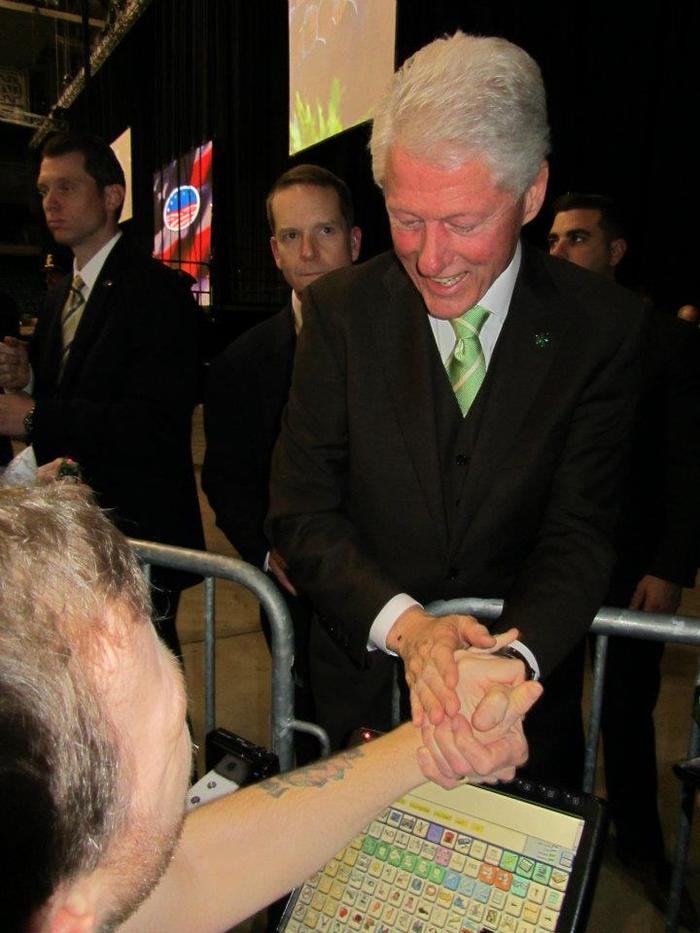 "When I think about school and my preparation for employment," Anthony said in a Webcast he co-presented through the AAC Rehabilitation Engineering Research Center on Successful Employment for Individuals who use AAC, "I always remember a teacher who loved saying, 'Anthony, stop dreaming, you will never work at the Prentke Romich Company.'
"So I'm proud to say 'I taught the teacher something.' I did meet up with her once at a conference where I was representing the company and I received the best apology I have ever experienced. She thanked me for teaching her what's actually possible for people with disabilities."
Find the employability webcast transcript here.